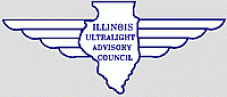 Type of event:
microlight

, autogyros, rotorcrafts

When:
26. 02. 2011 - 26. 02. 2011
In:
08:00
Where:
2520 Main St Springfield, IL 62702
Contact:
<a href="http://www.safety-seminar.com/" target="_blank">www.safety-seminar.com</a>

The Illinois Ultralight Advisory Council (IUAC), the Illinois Department of Transportation, Division of Aeronautics, and the Federal Aviation Administration, Springfield FSDO, are presenting the 31st Annual IUAC Ultralight/Lightplane Safety Seminar on Saturday, February 26, 2011 in Springfield, IL. Attendance is FREE. Pre-registration is not required.

The Illinois Ultralight Light Plane Safety Seminar is back at the Illinois Building on the Illinois State Fairgrounds. The safety seminar will cover a broad range of subjects. There will be ultralight, engine manufacturer, and accessory displays representing UL/sport/recreational type aircraft. Anyone representing any item of equipment used in this segment of aviation and interested in displaying such item should call Roy Beisswenger, Illinois Ultralight Advisory Council at (618) 664-9706 or E-Mail, roy@easyflight.com.
Copyright © 2010 Flying Events
Webdesign
by