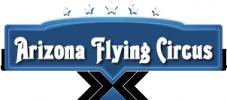 Type of event:
microlight

, paramotors

When:
03. 02. 2012 - 05. 02. 2012
Where:
Motown, Maricopa, Arizona
Contact:
http://www.arizonaflyingcircus.com/

It will be hosted at picturesque Motown, an incredible ultralight flight park near Maricopa, Arizona
Powered paragliding and lots more in the heart of Arizona's warm desert south of Phoenix.

There will be pilots from Canada, France and one couple planning on getting married there. Ought to be interesting!

For more information, please visit www.arizonaflyingcircus.com, www.Airparamo.com or www.AZPPG.com.
Copyright © 2010 Flying Events
Webdesign
by