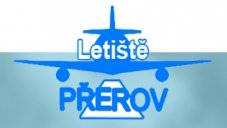 Airfield for:
microlight

, paramotors

, autogyros, rotorcrafts

Where:
Letecká 33/55, Přerov
Contact:
http://www.airport-prerov.cz/

Airport Prerov - Bochor is located 4 km SW from the City of Prerov. Its status is non-public internationl airport with combined operation. Olomouc Region in co-operation with Zlin Region and Statutory Town Prerov based joint-stock company called Prerov Regional Airport, Inc.. Its main focus is ensuring of civil operation and gradula development of the civil part of airport, to become public internationl airport. Airport immediately continuing to the terminal of combined transport and Public Logistic Centre in Prerov and it has the basic importance with respect to increase availability and competitivieness of the whole Middle Moravia, include the connection to the Industrial zone in Holešov in Zlin Region.
Copyright © 2010 Flying Events
Webdesign
by