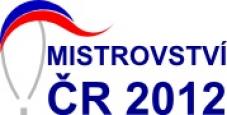 Type of event:
others

When:
27. 06. 2012 - 01. 07. 2012
Where:
Radešín
Contact:
http://www.balonove-mistrovstvi.cz/

The most important documents such as invitation, registration form, maps, task sheets etc. are available on official website.

Basic information
date: June 26 - July 1, 2012
GPS coordinates of the competition centre
event is open for all NAC
FAI loggers will be used in this competition following the AXMER 2012 rules
event director is Zoltán Pálhegyi
size of envelope is unlimited
minimum 30 flight hours as a PIC required
maximum of 20 competition balloons allowed
accomodation and dining is possible at the hotel or near castle
parking of chase vehicles and trailers is available near the hotel
propane refuelling near the briefing room
entry fee is 240 EUR*
propane refuelling begins after the first competition flight: arrive with full tanks
Schedule
Tuesday, 26th June
free training evening flight
Wednesday, 27th June
free training morning flight
registration for competition 9:00-13:00
general briefing 14:00
first competition evening flight
Thursday, 28th June
two morning and evening competition flights
Friday, 29th June
two morning and evening competition flights
Saturday, 30th June
two morning and evening competition flights
closing ceremony
Sunday, 1st July
free flight or spare competition flight and closing ceremony
departure of teams
*Our main goal is to minimize costs assosiated with the competition. We are still dealing with potential sponsors - entry fee may change.

See contacts for further information.
Copyright © 2010 Flying Events
Webdesign
by